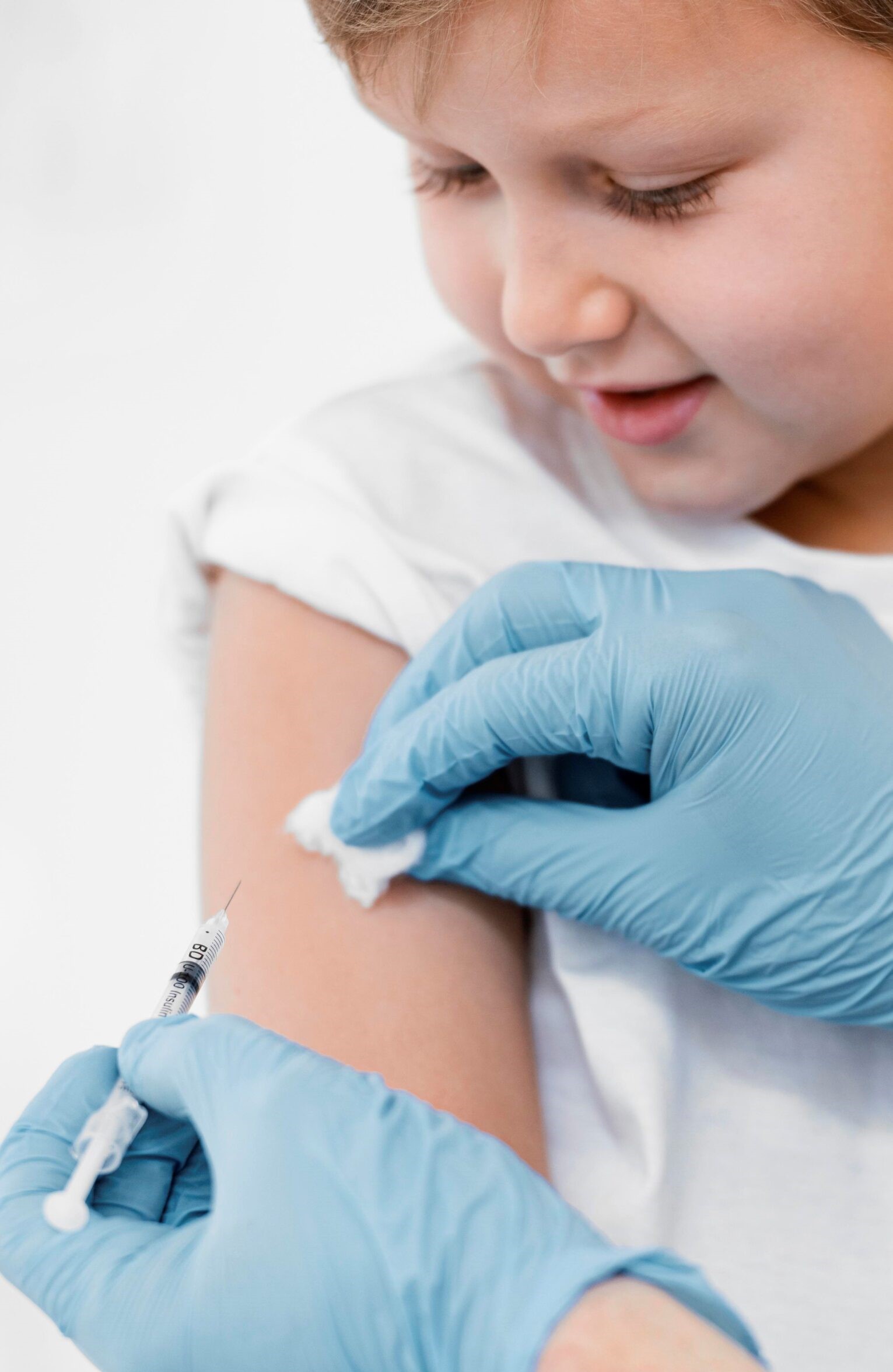 About Annual Influenza Vaccine
Annual Influenza Vaccine is a vaccine that is given to flu-infected children. Flu is a contagious disease that happens yearly, But it mainly occurs in the spring and winter seasons. The signs of this disease can be Fever, Headache, muscle aches, fatigue, sore throat, runny nose, and cough. As per the health care providers, if your children or adults stay in contact with the flu for a long time can cause death.
The leading cause of this Flu disease is influenza A(H1N1), influenza A(H3N2), influenza B and C viruses. This disease spreads rapidly due to sneezing and coughing. Seasonal Flu Virus can survive for a long time in the outside atmosphere and live up to 2 days on surfaces, i.e., doorknobs, tables, chairs, and cabinets.
Why is Annual Influenza Vaccine Needed?
Influenza Viruses are changing every year. Thus, Flu vaccines may be updated annually to protect against viruses. The annual vaccination of the Influenza vaccine is required for the best safety of the children from the Influenza viruses.
After getting in contact with the Influenza Virus, the patients may recover within 2 to 7 days. If patients have some severe disorders of the Heart, lungs, kidneys, anemia, or metabolic issues, the Flu (Influenza) can progress more critically.
Side Effects After the Flu Vaccine
Flu Vaccines are prepared through inactivated or without flu viruses (for the recombinant vaccine). Thus, your child will avoid the flu infection after the flu shot. The Flu Vaccine has some side effects, i.e., Soreness, redness, or swelling on the injection site. Your child may have low-grade fever and pain.
The Flu Viruses in nasal spray flu vaccines are inactivated. These vaccines do not cause severe symptoms frequently linked with influenza disease. For children, side effects may also involve wheezing, muscle aches, vomiting, and fever.
Best Time To Get Annual Influenza Vaccine
The right time to get a Flu or Influenza Vaccine is October month or January month. This Flu vaccine can be provided at different locations, i.e., pharmacies, Health Centers, Health Departments, and travel clinics.
Conclusion: Influenza can be severe or life-threatening sometimes. It would help if you vaccinated your children with this Flu vaccine every year. It's a protective and effective way for the children.
Make an Appointment
Our Doctors are available 24 x 7 at Cradle Children's Hospital.
Doctors Availability
Our Doctors are available 24 x 7 at Cradle Children's Hospital. Call us to book an appointment.