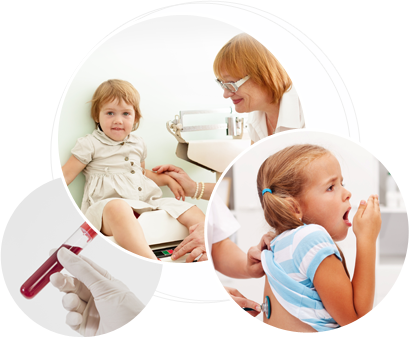 What Is Pediatric Orthopedics?
Pediatric Orthopedics is a treatment in which Pediatric Orthopedists see the issues related to children's joints, muscles, and bones. Pediatric Orthopedists are also known as pediatric orthopedic surgeons. Pediatric Orthopedists also provide the treatments, i.e., casts or limb braces.
What Does a Pediatric Orthopedist Do?
Pediatric Orthopedists perform surgeries on children's joints, muscles, and bones. But, He also uses other medical therapies to treat the children, and they are experienced in talking with children related to their medical issues. Pediatric Orthopedists have highly trained and educated. They also have practical experience in pediatric Orthopedics surgeries.
In an orthopedic pediatrician's office, you can see child-friendly decorations, child-centered reading materials, toys, etc., to make your children feel comfortable during their pediatric orthopedic treatment.
When To See a Pediatric Orthopedic Surgeon?
If your child has some physical issues related to the Bones, Joints, or Muscles, then you must meet the Pediatric Orthopedist to get treatment for it. A Pediatric Orthopedic treats the following conditions:
– Walking problems
– Scoliosis
– Joint and bone infections
–  Broken bones
–  Abnormalities within the growing process
– Sports injuries
– Spinal problems
– Clubfoot
– Nerve issues
– Foot or ankle surgeries
What To Expect at the Pediatric Orthopedist?
Knowing that what's going on inside the child is too rigid. Because they cannot tell about their medical conditions properly, it is too challenging for them. A pediatric orthopedist has the experience of talking with children about their every health condition. 
The physical test of a child performs by a pediatric orthopedist based on the child's particular complaint and age. Pediatric orthopedists embrace their strategy based on a child's growing stage, using observation, communication strategies, and age-appropriate techniques to evaluate children's health thoroughly.
Pediatric orthopedists do several tests like Blood Tests, Splinting or casting Physical Injuries, Ultrasounds, MRI Scans, X-rays, CT Scans, etc.
Make an Appointment
Our Doctors are available 24 x 7 at Cradle Children's Hospital.
Doctors Availability
Our Doctors are available 24 x 7 at Cradle Children's Hospital. Call us to book an appointment.