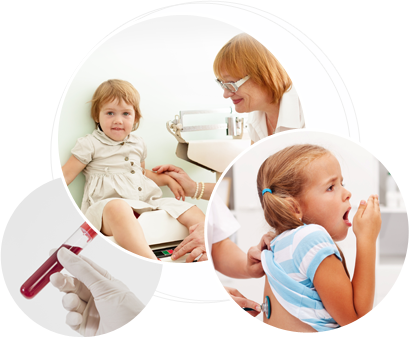 Pediatric Psychiatry
Pediatric Psychiatry focuses on the psychological, social, and biological components of child and adolescent behavioral, developmental, emotional, and mental health diseases. Many children suffer from Psychiatric disorders.
As per the CDC analysis, two in ten children in the age group of 02 to 08 years have a behavioral, mental, or developmental condition. Sometimes children and adolescents have attention deficit hyperactivity disorder (ADHD), anxiety, depression, and Behavioral problems.
What Does a Pediatric Psychiatrist Do?
A Child Psychiatrist diagnoses and schedules the treatment plans for children's behavior disorders. In this treatment plan, the child psychiatrist provides the medication and therapy to the patient. 
– He evaluates mental, developmental, behavioral, and emotional health and does psychiatric tests.
– He also performs psychotherapy whenever required and tells for the laboratory tests.
– He orders the diagnostic imaging tests.
– Inspect all test reports, then provide suitable medication for patient needs.
When To See a Pediatric Psychiatrist?
If you see the following symptoms of a mental health disease in your child, then you need to consult the Psychiatrist:
– Incapability to control emotions,
– Disorders in age-appropriate thought or behavior,
– Continuous Unhappiness,
– changes in eating or sleeping habits,
– changes in school interpretation
What To Expect From Pediatric Psychiatrists?
A child psychiatrist tries to understand all the problems of the child and also listens to the talk of the parents or caretakers of the children. He will ask some questions regarding general health, family history, and early growth. He also asks a bit about the child's education and expectations for their future. Then, he starts the diagnosis, plans the treatment, and provides all the needed medication to your kid.
Make an Appointment
Our Doctors are available 24 x 7 at Cradle Children's Hospital.
Doctors Availability
Our Doctors are available 24 x 7 at Cradle Children's Hospital. Call us to book an appointment.