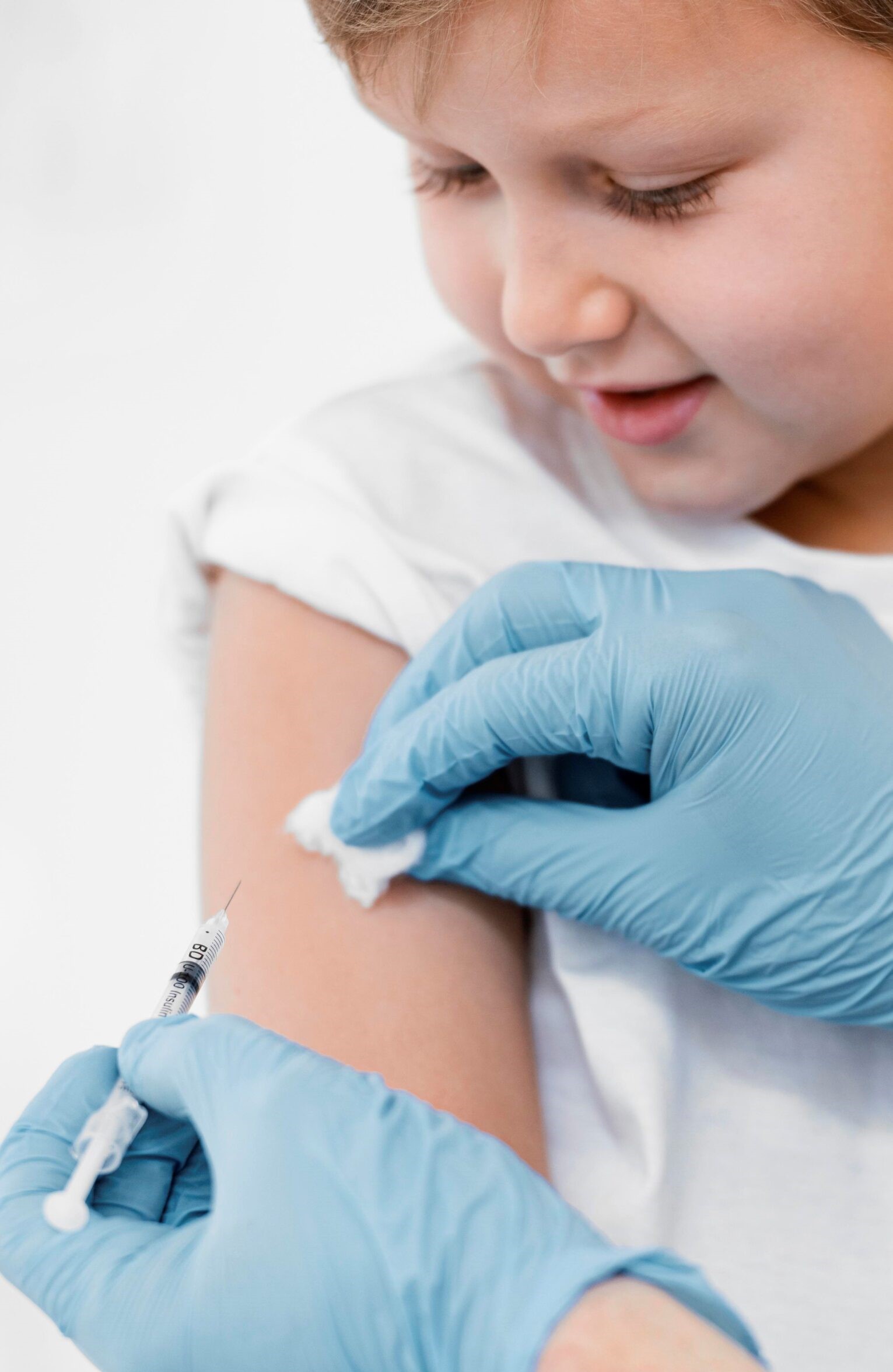 Tdap/ Td Vaccine
Children's health is a priority for all parents. They must need to take their child to the vaccination center to provide them Tdap/ Td Vaccine to avoid Tetanus, Diphtheria, and Pertussis (Whooping Cough). You may collect complete Tdap/ Td Vaccination Procedure information by reading this page. This vaccination is essential for children, adults, or teenagers, and it was available in 2005 for older children and adults. After the age of 6 years, no vaccine is available for children of 2 months.
Types of Tdap/ Td Vaccine
There are four types of Tdap/ Td vaccines:
Inactivated vaccines: Consists of microbes killed by Heat, Radiation, and Radiation.
Subunits: This vaccine contains only the element of the microbe.
Toxoids: This type of vaccine consists of inactivated toxins.
Conjugate: This Vaccine consists of a subunit linked to a toxoid.
Why Get Vaccinated By Tdap/ Td Vaccine?
Tdap/ Td Vaccination provides a safeguard against the following disease.
Tetanus
Tetanus is not a contagious disorder. This disease does not pass from one person to another when some bacteria found in Soil, dust, and manure enter the body through breaks in the skin. The Tetanus vaccine is a perfect option to stay away your children from some health issues, i.e., experiencing difficulty swallowing and breathing.
Diphtheria
Strains of bacteria cause this illness, which is commonly transmitted through respiratory droplets, coughing, or sneezing. People can also get in contact with open sores or ulcers consisting of diphtheria. The infection of the bacteria affects the respiratory system, including weakness, sore throat, mild fever, and swollen glands in the neck. This disorder may also lead to breathing-issue, paralysis, heart failure, and even death.
Pertussis
This vaccination of children is also a critical vaccine that protects against the debilitating. It protects children against whooping cough. This whooping cough issue makes your baby have difficulty in breathing. Due to whooping cough, you can experience uncontrollable or violent coughing. Tdap Vaccine protects infants who are very young to be immunized against Pertussis. An infant can get in contact with whooping cough through family members.
Side Effects of the Tdap/ Td Vaccine
You may experience side effects in your little one or adults after the Tdap/ Td Vaccination. These side effects can be mild to severe and include 
– Mild pain at the injection site
– Redness or swelling at the injection site
– Body aches
– Headache
– Nausea,
– Fatigue
– mild fever
– Vomiting or diarrhea
– Swelling of the complete arm in which the Tdap or Td vaccine was given
After the Tdap Vaccination, serious issues are rarely found and can be
– Swelling, bleeding, or pain at the injection site.
– High-temperature fever.
– Symptoms of allergic reaction within 2-3 hours of vaccination may involve difficulty breathing, fast heart rate, dizziness, swelling of the throat, and hives.
Right Timing For the Tdap Vaccination
The doses of the Tdap or Td vaccination provides as per their age as shown here:
– 11 to 12 years: 1 Dose
– 13 to 18 years: 1 Dose of Tdap
– 07 to 18 years: 1 dose of Tdap
What If There is a severe condition after the Tdap/ Td Vaccine?
If you see allergic reactions after your child's Tdap/ Td vaccination, consult your child's healthcare provider. These allergic reactions can be severe conditions, i.e., hives, difficulty breathing, swelling of the face and throat, a fast heartbeat, dizziness, or weakness. 
Conclusion: Tdap/ Td Vaccination is a better option to reduce the risk of three severe diseases, such as Tetanus, Diphtheria, and Pertussis (Whooping Cough).
Make an Appointment
Our Doctors are available 24 x 7 at Cradle Children's Hospital.
Doctors Availability
Our Doctors are available 24 x 7 at Cradle Children's Hospital. Call us to book an appointment.